A concrete patio offers you the chance to express your creativity and improve the appearance of your house in addition to serving as a practical outdoor area. You can realize the full potential of your concrete patio design and make it into a captivating and distinctive element by incorporating imaginative patterns into the design. In this blog, we'll look at a variety of imaginative concrete patio patterns, providing ideas and helpful advice to help you design a gorgeous outdoor living space that stands out.
Geometric patterns are one way to give your concrete patio visual interest and a contemporary feel. Geometric patterns, whether they consist of squares, rectangles, diamonds, or hexagons, can have a striking visual impact. To enhance the geometric design, think about using various colors of concrete or adding contrasting materials like pavers. Your patio can gain a sense of structure and sophistication by using the exact lines and shapes of geometric patterns.
For concrete patios, stamped patterns are a popular option because they let you replicate the appearance of organic materials like stone, brick, or wood. You can add intricate patterns and textures to the concrete's surface by using specialized stamps. There are countless options, from earthy cobblestones to sophisticated slate. Stamped patterns are fashionable and useful because they provide a slip-resistant surface in addition to aesthetic appeal.
Consider adding engraved patterns to your concrete patio for a truly unique touch. You can engrave complex patterns, motifs, or even original artwork onto the surface of the concrete. This method provides an unmatched level of detail and originality. You have a choice between floral patterns and abstract artwork. Your patio can become a one-of-a-kind masterpiece thanks to engraved patterns, which also highlight your unique sense of style and lend your outdoor area a creative touch.
By taking design cues from conventional tile patterns, you can add a touch of sophistication and elegance to your concrete patio. Colored concrete or the insertion of actual tiles into the surface can be used to replicate intricate mosaic patterns or geometric tiles. Using this method, you can play around with various hues, patterns, and textures to build a patio that expresses your individual style and gives your outdoor living space a touch of timeless beauty.
By including patterns that resemble organic elements in your concrete patio design, you can embrace the beauty of nature. Your outdoor space and the environment around it can be harmoniously connected by leaf imprints, pebble textures, or even intricate tree branch patterns. These designs can infuse your patio with a sense of peace and rustic charm, creating a tranquil haven for rest and renewal.
There are countless design options available for concrete patios. There is a pattern that can turn your patio into a work of art, whether you prefer geometric designs, stamped textures, engraved motifs, tile-inspired patterns, or nature-inspired imprints. Don't forget to take into account your own sense of style, the overall design theme of your house, and the functionality you require. By utilizing the creative patterning capabilities of your concrete patio, you can design an outdoor area that not only increases the value of your home but also functions as a captivating addition to your living space, making it ideal for hosting parties or spending quiet moments alone.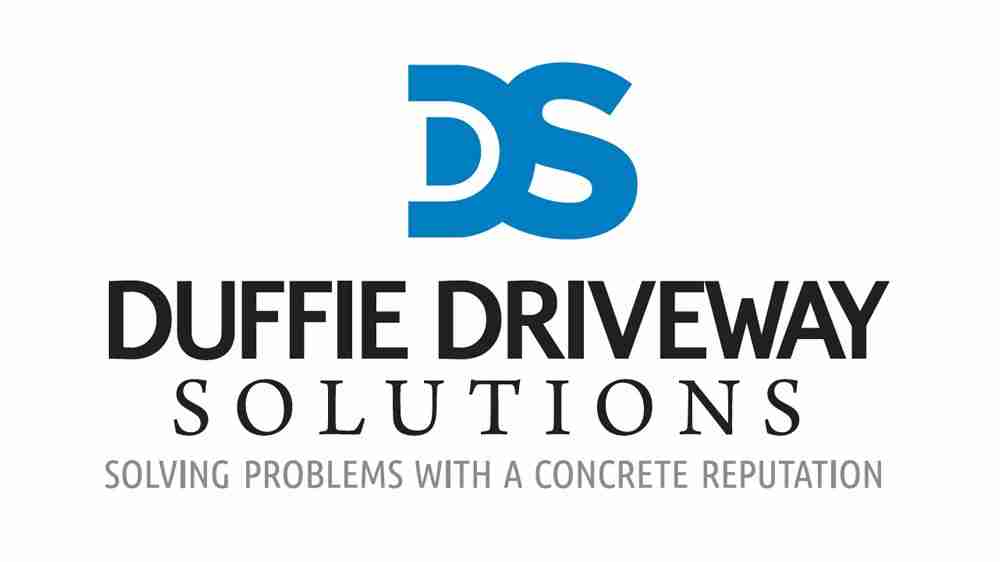 Duffie Driveway Solutions, LLC is a local (Columbia SC area) small business contractor. We are licensed, bonded, and insured for all concrete and masonry projects. Our focus is quality workmanship and a positive customer experience. Our passion is providing solutions for residential customers, who become our friends. We offer turn-key driveway renovations, expansions, and repairs with standard finishes to decorative concrete with stamping or inlays. Professional and experienced. Our projects include driveways, many with drainage solutions, patios, walkways, and skilled brick masonry projects such as outdoor living spaces, fireplaces, and much more.