A crucial component of your property is your driveway. It is the first area guests notice when they enter your house, and it also experiences a lot of wear and tear. Your driveway may begin to show signs of damage over time, which could have an impact on how it looks and functions. The signs that it's time to replace your driveway, the cost of replacement, the materials to think about, and hiring a contractor will all be covered in this blog.
Signs It's Time to Replace Your Driveway
If your driveway needs to be replaced, there are several indicators. A few of these indicators include:
Cracks: It might be time to replace your driveway if it has many cracks, particularly if they are wider than a quarter inch. Cracks may be a sign that the driveway's structural integrity has been compromised.
Potholes: Potholes can damage your car and present a safety risk. Your driveway needs to be replaced if it has numerous potholes.
Sinking: Soil erosion or a poor base layer could be to blame if your driveway has started to sink in some places. Sinking may also be a sign that the structural integrity of your driveway has been compromised.
Drainage Problems: If water does not drain from your driveway properly, damage and cracking may result. It might be time to replace your driveway if you see water collecting there.
The size of your driveway, the materials you select, and the contractor you hire can all affect how much it will cost to replace your driveway. A brand-new driveway typically costs $5 to $10 per square foot.
While a new driveway may be expensive, it's important to remember that it's a wise investment in your home. Your home's appearance, usability, and resale value can all be enhanced by a brand-new driveway.
There are a number of materials to take into account when replacing your driveway. These materials include, among others:
Asphalt: Due to its affordability and durability, asphalt is a common material for driveways. With regular upkeep, it can last up to 20 years.
Concrete: Concrete is a long-lasting and low-maintenance material for driveways. With the right upkeep, it can last for up to 30 years.
Pavers: Pavers are a flexible driveway material. They can be arranged in different patterns and have a variety of colors and shapes. With proper care, they can also last up to 30 years.
Gravel: Gravel is an inexpensive option for driveways. Although it is simple to install and maintain, it might need regrading more frequently than other materials.
Hiring a trustworthy contractor with driveway installation experience is crucial when replacing your driveway. Here are some advice on how to select a contractor:
Check References: Make sure to check a contractor's references before hiring them. Consult with previous clients' reviews and request examples of their work.
Proof of Insurance: Ask the contractor for proof of insurance to make sure you are covered in the event of damage or injury.
Written Contract: Get a written contract that specifies the scope of the work, the tools to be used, and the timeline for completion.
Permits: To determine whether any permits are needed for driveway replacement, check with your local government.
In conclusion, a new driveway can significantly enhance your home's appearance and usability. It might be time to replace your driveway if you see signs of damage like cracks, potholes, sinking, or drainage problems. Replacement is a worthwhile investment in your home that can raise its value, even though the cost can vary.
When considering replacement, be sure to look into the materials offered and work with a reputable contractor who has driveway installation experience. Your new driveway can increase the curb appeal of your home and last for years with the right maintenance and care.
So, if you've been unsure whether it's time to replace your driveway, pay attention to the warning signs and think about the advantages of having a brand-new, useful, and appealing driveway.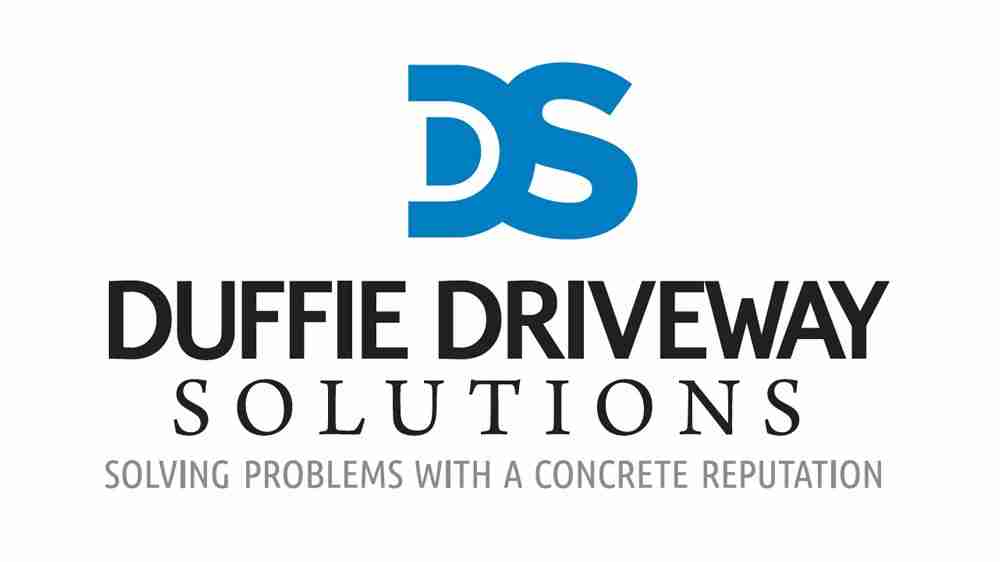 Duffie Driveway Solutions, LLC is a local (Columbia SC area) small business contractor. We are licensed, bonded, and insured for all concrete and masonry projects. Our focus is quality workmanship and a positive customer experience. Our passion is providing solutions for residential customers, who become our friends. We offer turn-key driveway renovations, expansions, and repairs with standard finishes to decorative concrete with stamping or inlays. Professional and experienced. Our projects include driveways, many with drainage solutions, patios, walkways, and skilled brick masonry projects such as outdoor living spaces, fireplaces, and much more.