It might seem like there isn't much you can do to make a small outdoor space feel usable and welcoming. But even the smallest patio can be turned into an oasis with a little imagination and the right materials. Concrete is one of the best building materials for small patios because it is strong, adaptable, and can be tailored to any style of design. Here are some suggestions for using concrete patios to make the most of small spaces.
Planning out the space is the first step to making the most of a small patio. Think about the area's dimensions and shape, as well as how you intend to use it. Do you desire a place to host guests, unwind and read a book, or cultivate plants and vegetables? Once you are certain of your objectives, you can consider how to best utilize the space by arranging it.
Use Concrete To Create Functional Zones
Concrete is a great material for creating functional zones in small spaces. You can designate various areas for dining, relaxing, and gardening using concrete pavers, slabs, or blocks. For instance, you could make a dining area out of larger concrete pavers and a seating area out of smaller blocks. Raised garden beds, which are ideal for growing herbs, flowers, or even small vegetables, can also be built out of concrete blocks.
Concrete can be tailored to fit any design aesthetic, which is one of its many benefits. Consider using stamped or stained concrete to add color and texture to your small patio. While stained concrete can be tailored to match any color scheme, stamped concrete can imitate the appearance of other materials like brick or stone. Using a broom or other tool to create a non-slip surface is another way to add texture to concrete.
Making the most of your vertical space is essential when working with a small patio. You can build a vertical garden out of concrete blocks or pavers, or you can use hooks or brackets to hang plants from the walls or ceiling. Installing a trellis or pergola, which can offer shade and privacy while also adding visual interest, is another excellent way to create vertical space.
Lighting is a crucial component of any outdoor area, but it becomes even more crucial when designing a small patio. The right lighting can help to create a cozy and welcoming atmosphere while also giving the room the impression of being larger. To create a pathway or border around the patio, think about using concrete pavers or blocks. Then, to create a cozy atmosphere, add some outdoor string lights or solar-powered lanterns.
Choose Low-Maintenance Materials
It's crucial to pick materials that require little maintenance and are simple to take care of when designing a small patio. Small patios are perfect for concrete because it needs little maintenance and can withstand the elements. Concrete won't rot, warp, or fade with time like wood or other natural materials do, so you can enjoy your patio for many years to come without worrying about ongoing maintenance.
Even the smallest patio can be made into a useful and inviting space with a little imagination and the right materials. Anyone looking to make the most of a small outdoor space should consider using concrete because it is a versatile material that can be used to create anything from functional zones to decorative accents. Concrete can help you make the most of your limited space, whether your goal is to create a space for entertaining guests or simply to unwind with a good book.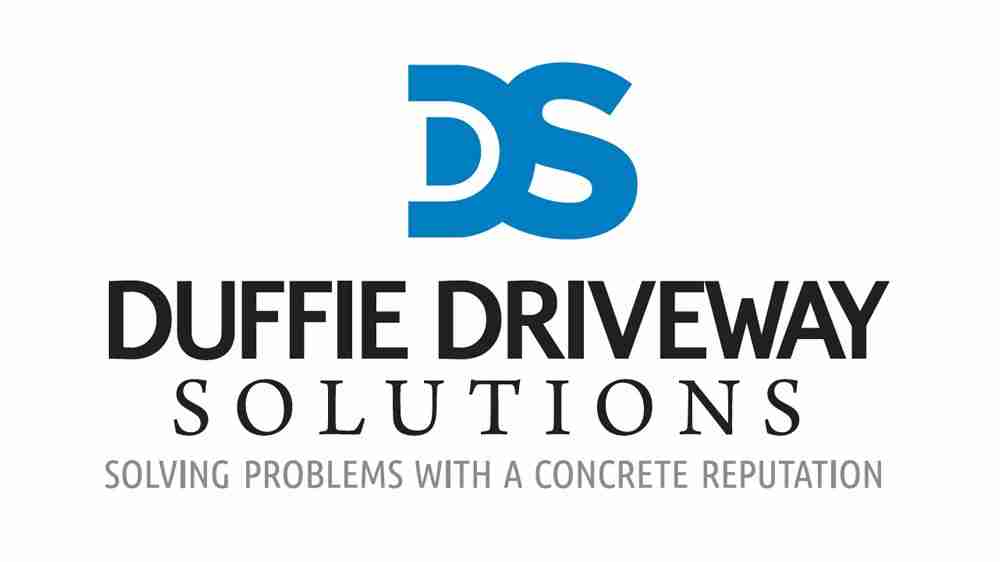 Duffie Driveway Solutions, LLC is a local (Columbia SC area) small business contractor. We are licensed, bonded, and insured for all concrete and masonry projects. Our focus is quality workmanship and a positive customer experience. Our passion is providing solutions for residential customers, who become our friends. We offer turn-key driveway renovations, expansions, and repairs with standard finishes to decorative concrete with stamping or inlays. Professional and experienced. Our projects include driveways, many with drainage solutions, patios, walkways, and skilled brick masonry projects such as outdoor living spaces, fireplaces, and much more.